On June the 6th the practice partner of the FH Münster were invided for the Multiplier Event. About 30 nursing teachers from surrounding institutions participated as Nadin Dütthorn & Luisa Groddeck presented the ViReTrain project.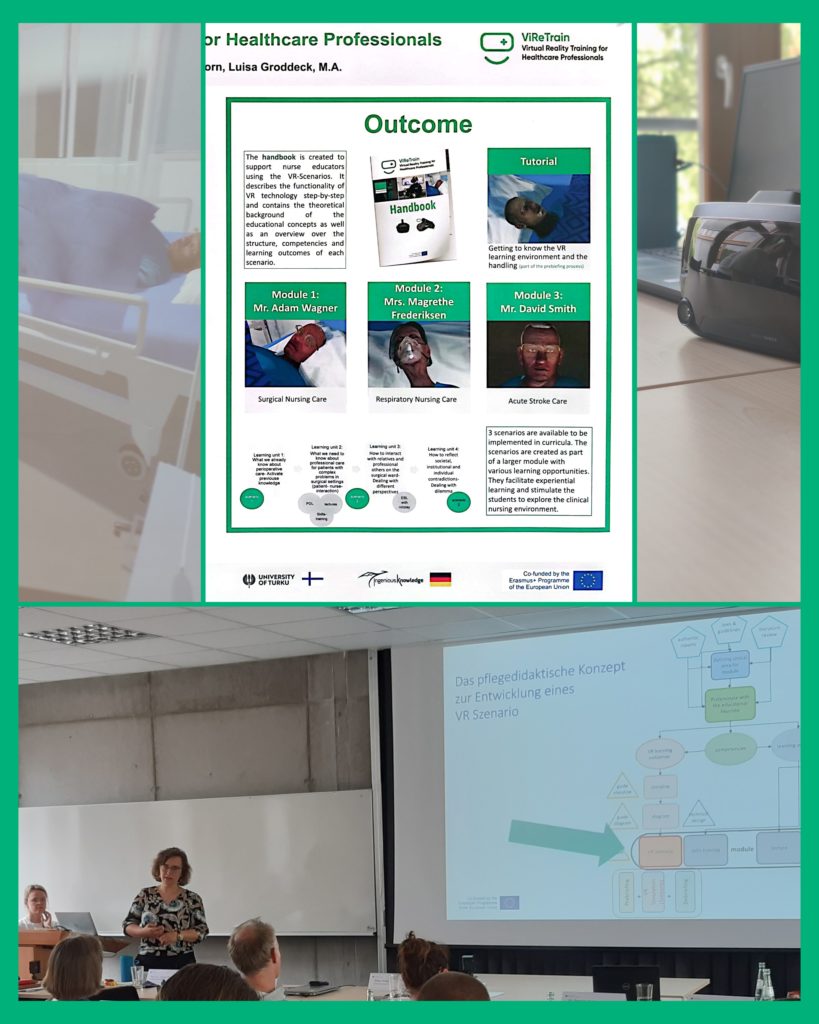 The participants got an insight into the project's goals and development of the scenarios as well as a hand on expirience of the scenarios. There was a great interest in training nurses with VR and many questions regarding the concept and equipment.
In the end, there were numerous invitations to the institutions to test and present the scenarios directly in the nursing schools.
We are happy about the feedback and look forward to bring VR- simulation in nursing to you!