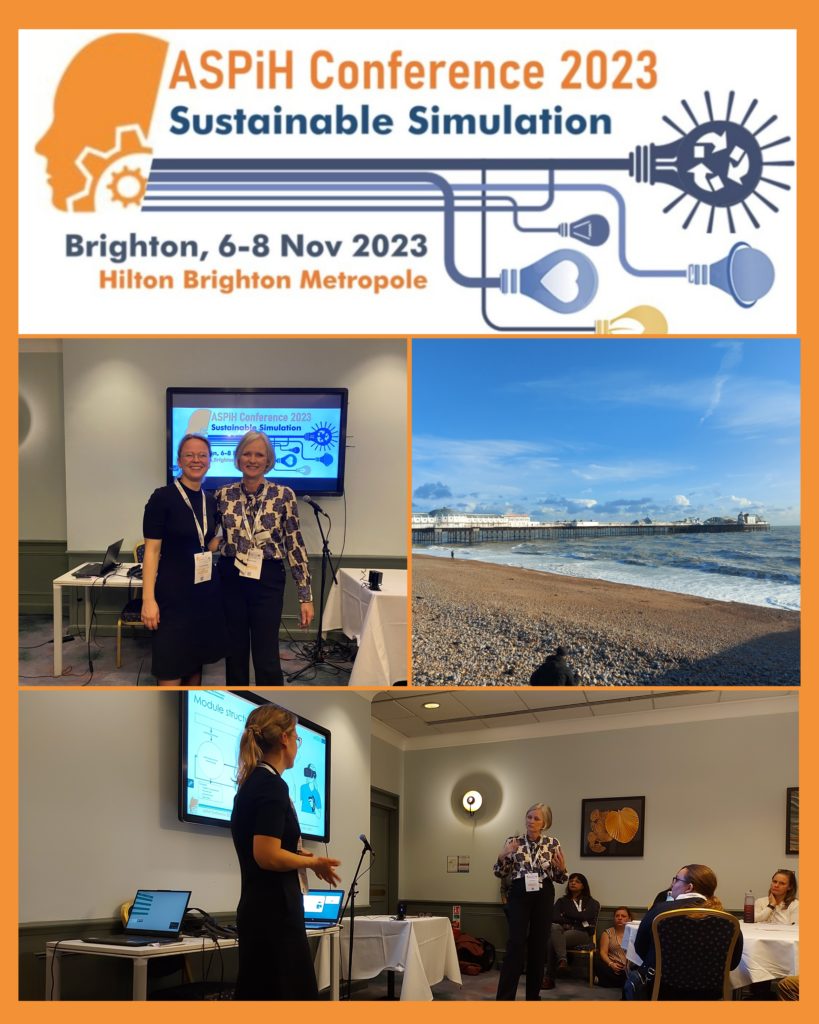 On November 8, 2023, the ViReTrain team had the opportunity to conduct a workshop at the ASPiH Conference in Brighton. Thirty participants actively posed questions about the development process and benefits of the scenarios and were delighted to receive free downloads of the scenarios and the Educators Handbook.
The discussions and questions primarily evolved around practical aspects of using VR in teaching, such as the size of student's groups, the duration of play, whether students can play alone and whether the scenarios work on headsets from other providers. Additionally, inquiries were made about the software used for voice recordings.
Yvonne and Luisa, who attended the conference on behalf of the ViReTrain team, shared insights and can report great interest, but also uncertainties regarding teaching as feedback. They reported on experiences gathered throughout the project, which were welcomed and critically discussed.
In addition to their own presentation, Yvonne and Luisa gained insight into other projects and research in the field of simulation. Particularly intriguing was the current state of virtual scenarios in the private sector.
Their conclusion: "We can take pride in what we have developed. But we can also see which aspects can be further improved." Doesn't this hold potential for further collaboration?